Whether you are new to the world of off-road lighting or just confused with the vast range of off-road lights on the market today, you are at the right place. With the right selection of off-road lights, you can boost your Jeep's illumination capability and functionality while adding to its aesthetics and style. Most offroad lights are built with high performance in mind, making them withstand all the natural elements. Even so, you must choose an option that matches your style and Jeep model as well as meet your offroad lighting demands. This ultimate buyer's guide to offroad lighting will help you choose the right offroad lights for your Jeep.
Offroad Light Types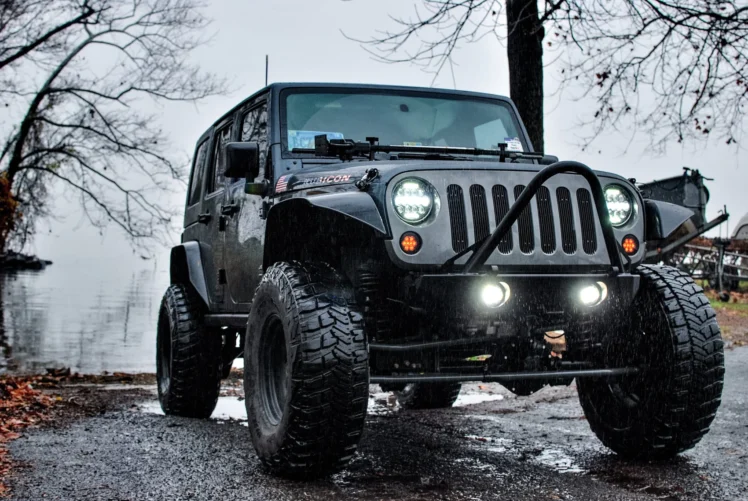 To pick the ideal lights for your Jeep or truck, you must know the different types available in the market. Each type has its own appearance and lighting features. They include:
LED Light Bars – High-power LED lighting offer maximum offroad visibility to ensure you safely navigate any route. You can purchase these LED light bars from XK Glow and install them on the front side of your grill or attach them directly above the front windshield. They come as curved or straight light bars to match your preference. The straight light bars have a more rugged appearance, while the curved ones look more seamless with a Jeep and fit its frame.
Spotlights – This offroad lighting option can be an ideal solution for drivers who need a strong beam of light to focus and concentrate at a specific spot. They come in handy when you need to set up equipment at night. You mount spotlights on your Jeep where you need the light most, such as on the front end or above your mirrors.
Floodlights – Floodlights are similar to spotlights in brightness, although they cast a broader beam, increasing your peripheral vision. You can rely on them to light up trails and get greater visibility of fallen branches or any animal that may cross your path.
Fog Lights – Most Jeeps come already installed with OEM factory fog lights. But if yours doesn't have one and you need to go off-roading, you definitely have to install it. Even if your vehicle has fog lights, it might be time to upgrade to a more robust and brighter set. Fog lights provide an added element of visibility but don't reflect light back. This means they cannot impede or hurt your line of vision. You can mount them low to focus on the ground, and they have a cut-off point.
Speed Level
The environment you intend to drive in can dictate the right offroad lights for your Jeep. If an area is not easily accessible because of elements like Stoney, muddy roads, or fallen branches, you may be unable to drive at higher speeds. This calls for a specific set of lights.
It is advisable to get LED lights that offer between mid and long-range lighting if you plan to cover at least 50 miles per hour (mph) when driving. Short-range light options work best if you intend to cover a maximum of 20 mph. Besides that, there is a short to mid-range lighting option that is ideal for those who don't want to drive too fast or prefer to visit outdoor locations with beautiful sceneries.
What about the budget?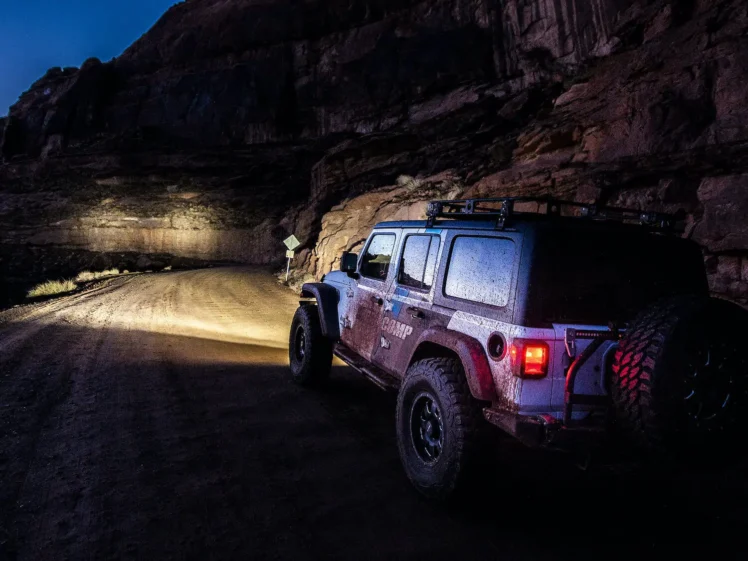 Your current budget plays a key role in the kind of lights you can get. The best starting point to saving money is identifying what you want your offroad lights to do. While some are capable of yielding electromagnetic interference (EMI), others are only fitted with features for producing radio-frequency interference (RFI). If you intend to invest in LED lights that can yield both, it will be best to set aside a good amount of your budget for that.
Depending on your budget, you can invest in additional features like shatter-proof lenses and aluminum housings.
Light Output Measurement
Measuring the light output can help you identify the right offroad LED lights for your Jeep. You can rely on luminous intensity SI units to reach your decision. One of the units is Lux, which you can use to highlight the light intensity on a one-square-meter surface area While standing at a 10 meters fixed distance.
Another unit is Candela which gives you the total light volume at a specified beam angle. On the other hand, Lumen gives you the rate produced by each LED chip. All these SI units can lead you to those lights with the most suitable total power.
The Durability of the Offroad LED Lights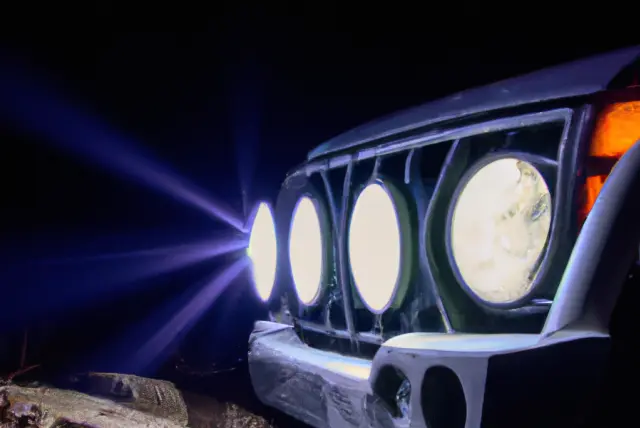 Your LED offroad lights must be able to withstand nature. The best models should stand against hail, fog, rain, debris from strong winds, and other natural elements that hinder smooth driving and cause problems. They should also handle quick turns in rugged terrain. Additional features like shatter-proof polycarbonate lenses can help protect them from cracking during the worst weather. If you are off-roading in hail weather, getting mesh covers for added protection will be best.
Mounting Position
The positioning of your LED lights can dictate your Jeep's performance on rugged terrain. You can mount LED light bars on your grill, bumper, or roof to illuminate farther ahead. On the other hand, you can mount spotlights on the upper side of the Jeep to cover a more extensive distance when off roading at low speeds. Floodlights and fog lights focus more on bumpers to provide maximum lighting in front of you. You can attach driving lights to your grill to offer additional assistance to your existing lights.
Offroad Light Shape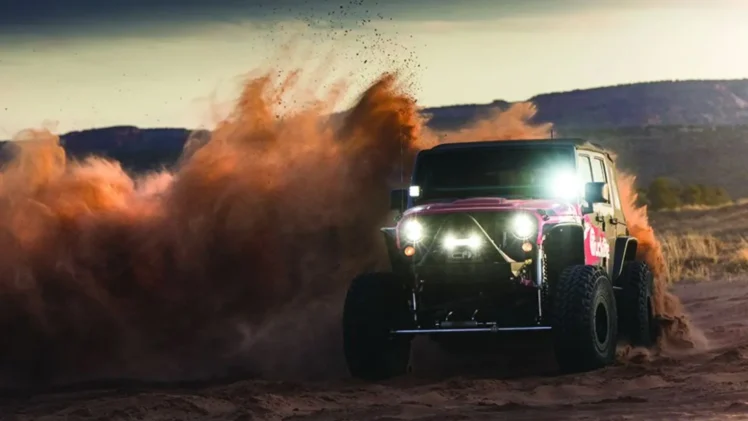 Typically, Jeeps work well with rectangular and circular LED floodlight shapes. The shape you choose depends on your off-roading needs. Rectangular lights are usually bigger, covering a broader range. Round lights are smaller, which allows them to provide more focused lighting.
Confirm if your Jeep can accommodate both rectangular and circular lights. This will allow you to challenge yourself to different ranges and distances when off-roading.
The Light Pattern
When off-roading, your LED lights must adhere to a specific pattern. The patterns you require depend on the distance you intend to cover and the area's topography. Experts recommend that you pick the ones with multiple patterns or buy several lights to get diverse patterns if you plan to go driving in numerous rough situations.
Your off-roading experience will be safe and fun with the right LED off-road lights. Just ensure you buy LED off-road lights that allow you to drive in numerous situations while withstanding all weather conditions. Besides, the best ones should fall within your budget and have all the good features you need.