In modern vehicles, not all models come fully loaded, and some might be more basic than others. However, even if some features are missing, a range of accessories can step in to fill the gaps and enhance your vehicle. Keeping this in mind, we've compiled a list of handy car gadgets or devices. These won't just address your driving worries, they'll ensure your car keeps rolling smoothly.
1. Car Organizers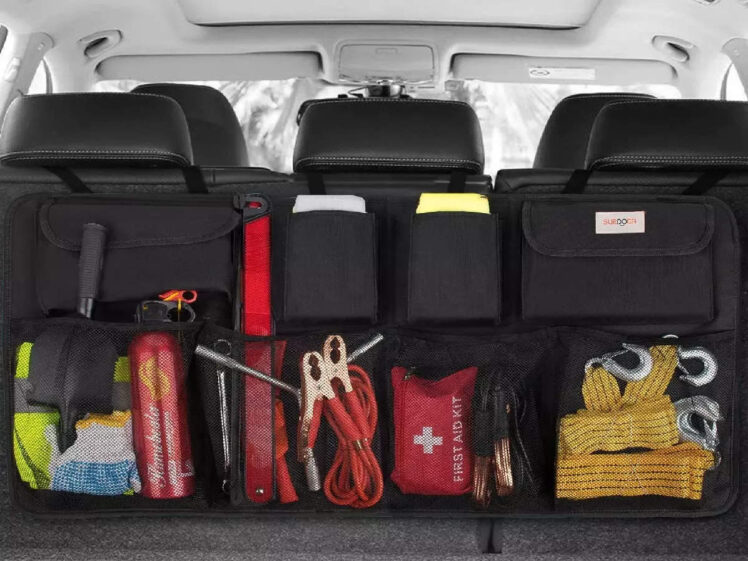 Consider your car as an extension of your home, and maintaining order within it reflects your personality. In addition, installing a hanger at the back seat can be useful. A neat and tidy appearance is essential to make a good impression at social events, so wearing wrinkled clothes is not advisable. This is where a rack hanger comes into play, helping project a positive public image. You can check companies like Diono for some of the best collection of car organizers for your new ride.
2. Puncture Repair Kit
Your car's tires are crucial, providing the power you need, facilitating timely stops, and ensuring safety during adverse weather conditions. Sometimes, you don't realize your tires are in poor condition until it's too late, like when you park your vehicle for a while and return to find a flat tire. This situation can leave you stranded as driving with a flat tire is unsafe.
Fortunately, the widespread availability of tubeless tires and puncture repair kits means you no longer feel helpless. These kits enable you to handle a flat tire without relying on a spare wheel or frequent visits to the local tire repair shop.
3. Water-resistant Car Seat Protector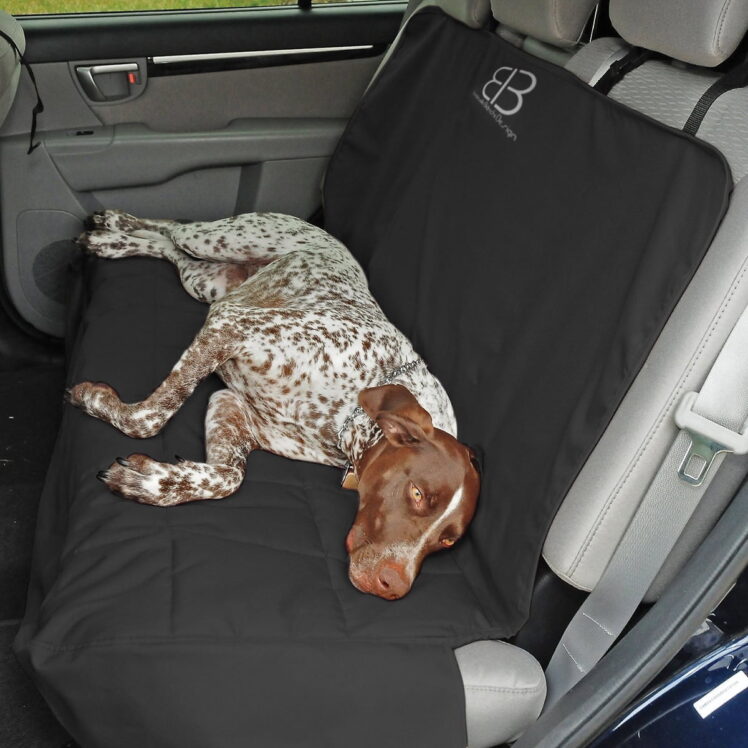 Bringing your pets along on journeys can sometimes be challenging, especially with pet hair and slobber potentially making a mess in your car. To alleviate this problem, we suggest investing in a waterproof seat cover. This allows your pets to enjoy their own comfortable space in the back of your car, while you're spared the stress of dealing with a messy cleanup later. Additionally, consider using an air purifier in your vehicle to ensure any pet odors don't become a lingering issue.
4. OBD Scanner
Today's automobiles are teeming with technology, including sensors that can identify issues as they emerge. This technology is critical in indicating when your vehicle needs professional attention. However, some sensitive vehicles frequently produce error codes.
In such situations, car enthusiasts may feel overwhelmed, but the presence of an OBD scanner can help determine the severity of the problem. OBD scanners allow you to decipher the codes from your car's ECU, thereby informing you whether it's safe to continue driving or if a mechanic's intervention is required.
5. Dash Cam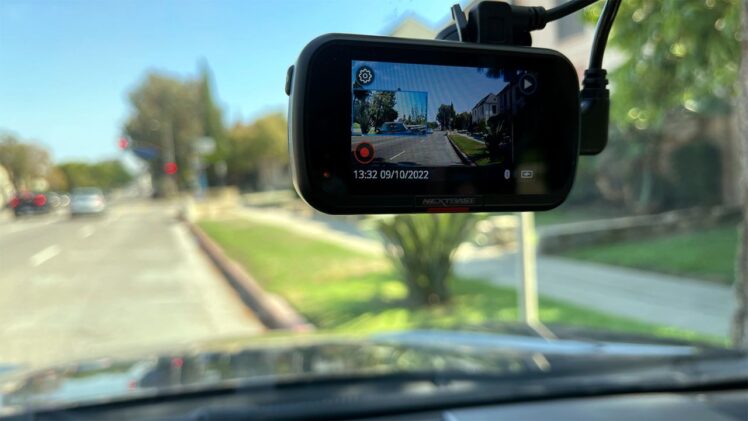 Upon acquiring a new vehicle, securing a dash cam is one step. This gadget can shield you from numerous future predicaments. It could even contribute to cost savings by providing necessary proof to your insurance firm in the event of an accident.
Dash cams are available to cater to any situation and budget. For instance, if you intend to employ your vehicle for a rideshare service like Uber or Lyft, choosing a dash cam equipped with inside and outside cameras would be prudent. This allows you to monitor your passengers and counter false assertions. Recorded footage can also be used to claim reimbursement for interior damages caused by your passengers.
Alternatively, if your living conditions require street parking or there's an escalated risk of damage to your parked vehicle for some reason, you might prefer a dashcam that has the capability to record when the vehicle is shut off, typically triggered by motion or impact sensors. Regardless of your unique circumstances, there's a suitable dash cam for you and your new car.
6. Phone Holders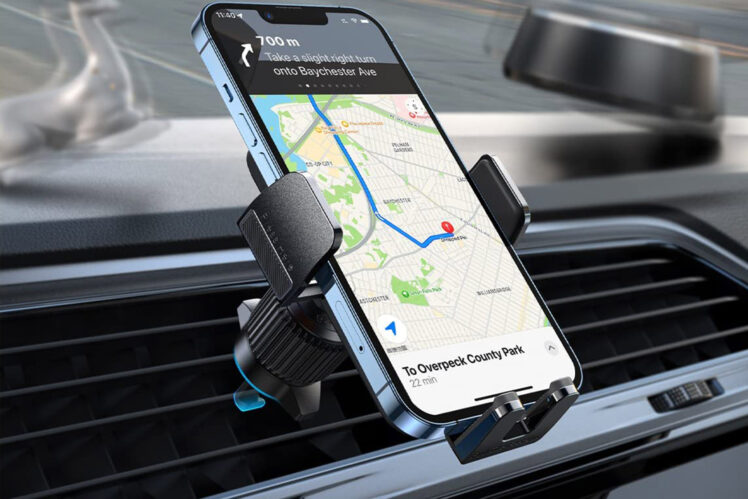 If your vehicle isn't equipped with a large touchscreen or doesn't feature Apple CarPlay and Android Auto as standard, utilizing your mobile phone can be a viable substitute. However, remember that you'll need to affix the device somewhere in your car for legal usage.
Investing in a phone holder can be advantageous as it allows you to position your device within your field of vision, eliminating the need to divert your eyes from the road.  The upside is that your phone already has all the necessary apps to assist you in navigating your journey, your task is simply to find an appropriate spot to mount it.
7. Car Seat Covers
Many people often delay installing car seat covers or are hesitant to conceal their new, attractive interior with a cover. However, replacing or repairing your vehicle's seats can be both bothersome and costly, problems that can be circumvented with seat covers.
A wide variety of car seat covers are available, including those with rear compartments for the convenience of backseat passengers, standard covers, and even high-quality ones that may enhance the aesthetics of your factory seats. If you're a parent or pet owner, car seat covers become particularly crucial and represent a minimal expense in maintaining your vehicle's prime condition.
8. Portable Air Compressor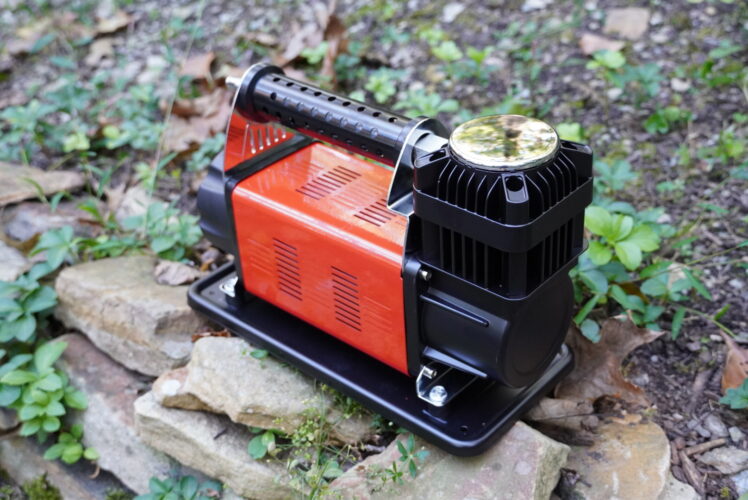 Traditional air compressors are typically bulky and fixed in one place. However, a portable air compressor allows for effective tire inflation and can be conveniently transported in your car boot, alongside your emergency tools, vacuum cleaner, and jump starter.
Even though some contemporary vehicles such as the Tesla Model S lack a spare tire, owning a portable air compressor can be a lifesaver during unexpected flat tire situations. Additionally, it provides the convenience of regularly checking your tire pressure without the need to stop at a service station.
9. Pressure Gauge and Tire Inflator
If you're already planning on purchasing a puncture repair kit for your vehicle, it may be worthwhile to also consider a tire pressure gauge and tire inflator. If your car experiences a flat tire, even after successful repair, the deflated state of the tire won't allow any mobility.
With a tire inflator and pressure gauge in hand, you can promptly inflate your car's tire to the proper levels, even while on the move. Taking good care of your tires can ensure they reach their full-service life.
Endnote
Unsurprisingly, having the right accessories for your car can mean the difference between a great and safe experience on the road. These nine essential accessories can help provide you with an enjoyable, comfortable, and secure ride each time.